Blev ett ledsamt uppvaknande i morse
En vän och en kämpe av stora mått hade hastigt och oväntat somnat in under kvällen
Babs var engagerad och frontfigur i det kvinnliga nätverket Queen of The road och mycket aktiv i Här stannar Sverige.
Kommer sakna ditt leende och din röst ?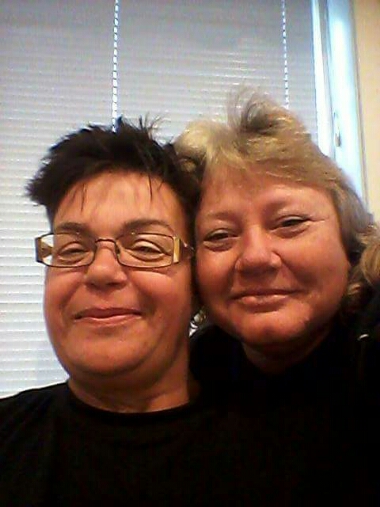 Var till kiropraktor i onsdags (äntligen) och blev justerad i bäcken och rygg. Tog mig sen ner till Ropsten och checkade in där på hotell Scania. Och gissa vem som kom på besök igen? Jo just det, Mr förkylning! 🙁
Körde på under dagen och med lite medikament i kroppen så fick det bra. Problemet var bara det vi lastade…. LERA !!
Vet ni vad lera gör, jo det FASTNAR!
Och då saker fastnar så måste det ju bort och för att få bort det får man skotta…..
Typ två ton lera med förkylning och nyjusterad kropp, hur tror ni jag mådde när jag var klar?
Blev en snabbtvätt på Scania innan jag parkerade, fick i mig lite mat och fullkomligt dog i sängen.
I morse var jag inte speciellt kaxig utan allt har gått i slowmotion.
Nu ligger jag nerbäddad under täcket och kommer så förbli resten av helgen.
Trevlig helg på er!